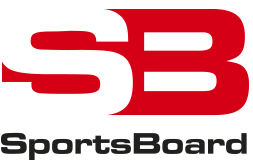 Our Strength and Conditioning Program is offered to every player at every level (Nat'l, Regional & Local).  This is included in their dues, so no extra fees.  With testing and showing results we help athletes become quicker, faster, stronger and more explosive.
SportsBoard is an app that enables us to collect testing and measurement data and provide feedback to our athletes and their parents via athletic report cards.  Parents and players love the SportsBoard feature. It helps motivates them to improve their speed, agility, strength, flexibility, and endurance so their volleyball skills also improve. Another wonderful tool that is a great asset our club offers you!
Just what every volleyball player needs to get to the next level.
If you are interested in adding this to your club or school program to show proven results...contact Gregg Jacobs at gregg.jacobs@sportsboard.io
The screenshots to the right are of an athletes results.  Not just a number given back...but results within the age group and how they compared (bar graph photos). Blue is the 1st test, Red is the 2nd test, Orange is the age group average, and Green is the best in that age group.